Seems to be the world is just too silent without these guys.. Mahala rai banda is really one of the best and unique music makers around, specializng in Gypsy beats and quirky music, it seems no one can ever equal to the sounds they do...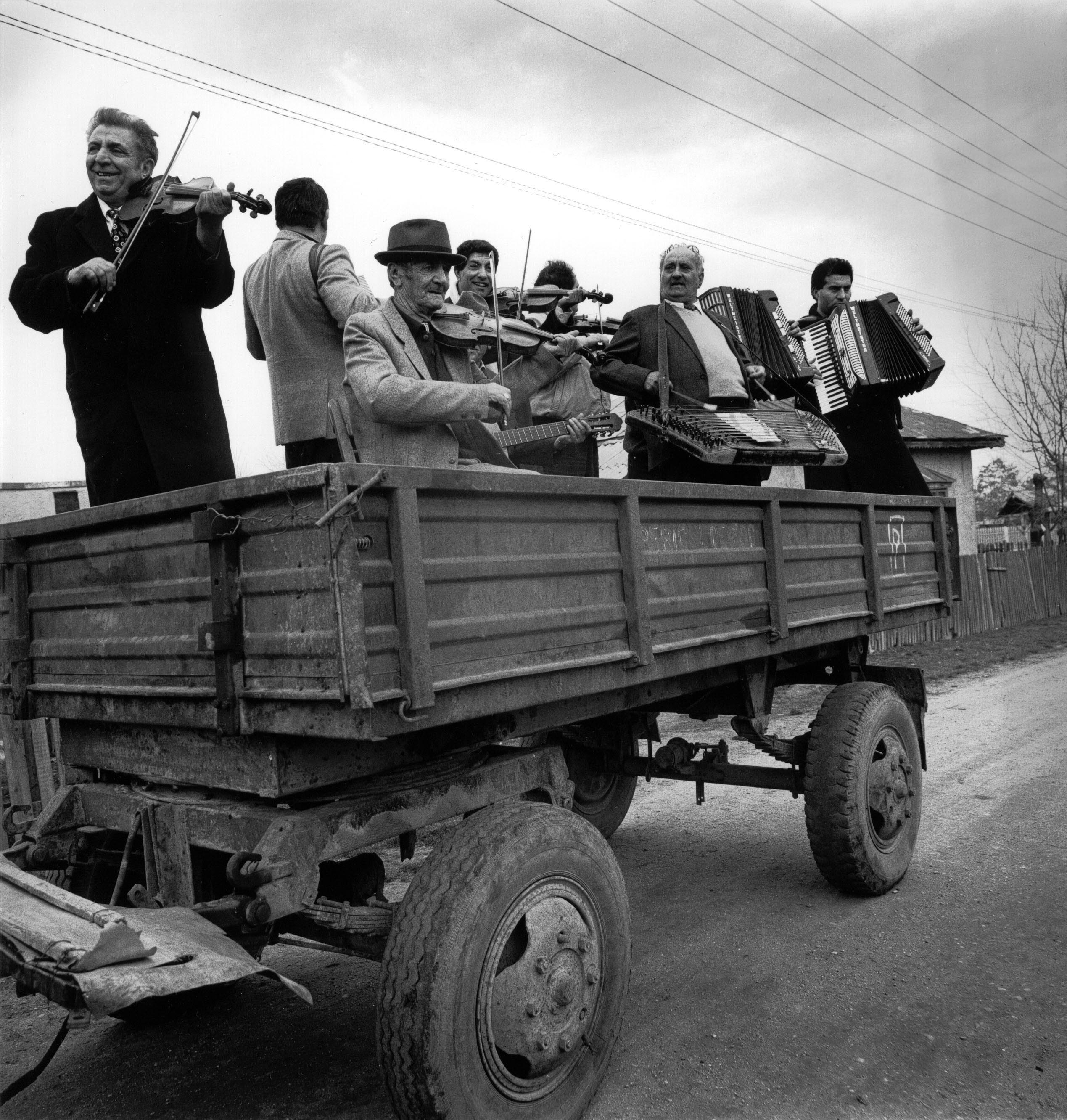 original members of the mahala rai banda
The band plays with an array of styles and genres. Romanian violins & accordions are combined with a brass section consisting of army brass band veterans and musicians from Romania's famous village Zece Prajini – hometown of Fanfare Ciocarlia and a rocking rhythm section. They effortlessly combine a knack for inventive arrangements with an ability to turn every single concert into a wild party.
Their music is positioned right at the crossroads between traditional popular music and club-oriented, so called Balkan Beats. This rich blend of sophisticated arrangements, traditional elements and modern outlook puts them in a unique position among all the current bands.
current members of the band
Ever since the release of their debut album, Mahala Rai Banda's reputation has kept growing all around the world:
- The band has played around 200 concerts in 26 countries, and appeared at major festivals and prestigious clubs and concert halls
- Their song "Mahalageasca" (both in its original version and in the shape of the rework made by Shantel) has appeared in successful US feature film Borat, and in several other films and advertising campaigns.
- The album climbed to Nr 3 in the World Music Charts Europe
- Mahala Raï Banda have had their tracks remixed and/or reworked by prestigious electronic music producers and artists such as Nouvelle Vague, Felix B (from Basement Jaxx), Balkan Beat Box, DJ Click, Russ Jones, Shantel and more [. Most of these reworks appeared as part of the Electric Gypsyland albums.
- Mahala Raï Banda tracks have appeared on international compilations such as Buddha Bar (France), Bucovina Club (Germany), Balkan Bangers and Gypsy Beats (UK), Balearic Bisquits (Denmark), Balkanology (South Africa), Rough Guide to Eastern Europe (UK), Rromanu Suno (Serbia), Balkan Beats (Germany) Barrio Latino (France), Bar Gypsy (USA) and more.
here's a sample of Mahala rai banda's mahalageasca remixed by felixb
Mahala rai banda can really spice up some party, even a jeepney... once we played mahalageasca from my phone's MP3 player all the people got caught with the beat, meaning we filipinos also appreciate balkan beats :)