The 5th Generation Hiace platform has fascinated me since its first release, but a really quirky fact turned my eyebrows!
The Toyota Hiace is the most mass-produced van in japan, its half brother is the Toyota Regius Ace, the latest model shares the same platform and is produced in most numbers, the latest generation of hiace vans are powered by the Gasoline 2TR-FE while diesel models are powered by either 1KD or 2KD-FTV D4D common rail diesel .
The Toyota Hiace
The Regius Ace, half-brother of the Toyota Hiace
in recent years from 2005, since its release, according to japanprobe and numerous blogs, the hiace and its half brother the regius ace has been the number one victim of car theft in Japan.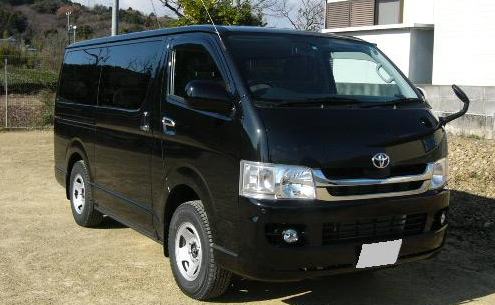 according to a Japanese insurance company in its 2006 article;
The number of stolen Hiace vehicles began increasing sharply last year. The Hiace model ranked ninth on the list of insurance payments for stolen cars in 2005 and rose to fifth in 2006, according to the insurance association, which compiles the data each November. Eventually, the Hiace rose to occupy first place on the list last year.
Conversely, the number of stolen SUVs and upscale cars has conspicuously dropped, reflecting the widespread use of antitheft devices, such as immobilizers, on these vehicles.
As a result, it is believed that theft rings shifted their focus to vans such as the Hiace, in which antitheft equipment is not usually installed.
It is believed that most of the vans stolen are disassembled and shipped to developing countries in Asia, the Middle East, and Africa, where they are used as taxis, buses, or utility vehicles. Van engines are also sometimes used to power fishing boats.
One thing I know for sure the best modification we can do here in Bacolod is we can start turning this officially and legally bought Hiace and Regius Vans into modern public transport vehicles, come to think of it someday, 5th generation Hiace Jeepneys plying the cities of Bacolod even though in limited numbers, impossible?? think again....